Sprockets for Drop Forged Chain
Sprockets for Drop Forged Chain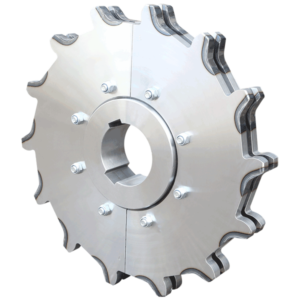 Sprockets for drop forged chain consist of a body with symmetrical hub and interchangeable teeth segments. This has the advantage that, when the sprockets wear out, only the wear-resistant teeth segments need to be replaced. Sprockets can be made to your specifications on request. The following versions are available ex stock:
This product is also commonly referred to as or can be compared to: sprocket, teeth wheel, redler wheel, forged chain sprocket, innerchangeable teeth segments.

Pitch-diameter calculator
View our calculations for Conveyor Chains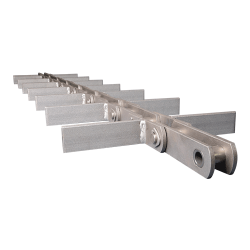 More than Wearing Parts
We Deliver Solutions!