The Columbus elevator bucket is according to DIN15232 and available in pressed (stainless) steel and plastic PE (white)/Nylon (green).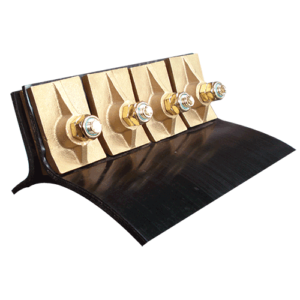 Belt clamps offer an alternative to the belt fasteners. They are manufactured to your specifications. 2 models are available.
Belt Fasteners, Speedy Model
3-part belt fastener made of cast iron or bronze, standard width 50 mm, suitable for maximum belt loads of 800 kg/cm.
Belt fastener models 1, 2 and 3
Available in plain steel / galvanized and stainless steel 1.4301 (grade 304) / 1.4571 (grade 316Ti)
Example of the assembly of 4 belt fasteners for belt widths between 200 and 230 mm. The distance between the belt fasteners may be somewhere between 0 and 10 mm.
View our calculations for Elevator Parts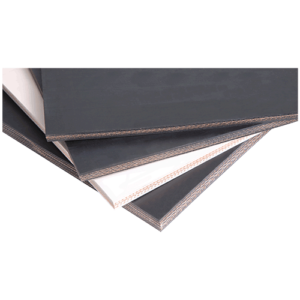 More than Wearing Parts
We Deliver Solutions!