Endless spirals are pressed out of one piece. Please note that due to this process, the wall thickness in the area of the bore is double the thickness as on the outside. The standard length of the spiral spirals is approx. 3,000 mm and are available from stock in the following materials: S235JRG2 and stainless steel 1.4301 (grade 304), on left or right hand pitch. Custom-made products are available upon request.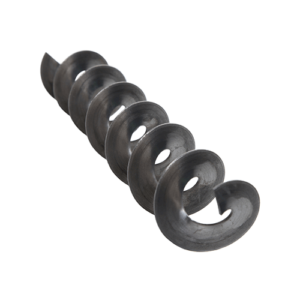 The following table shows the standard sizes for the screw spiral.
Additional diameters, shaft sizes, or material thicknesses are available on demand.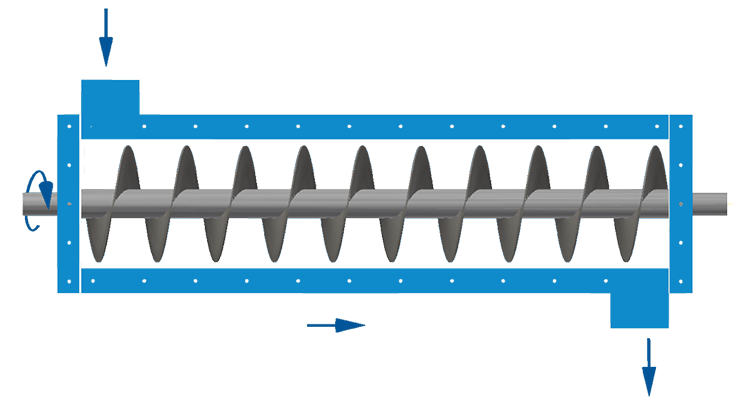 Direction of rotation right and left hand pitch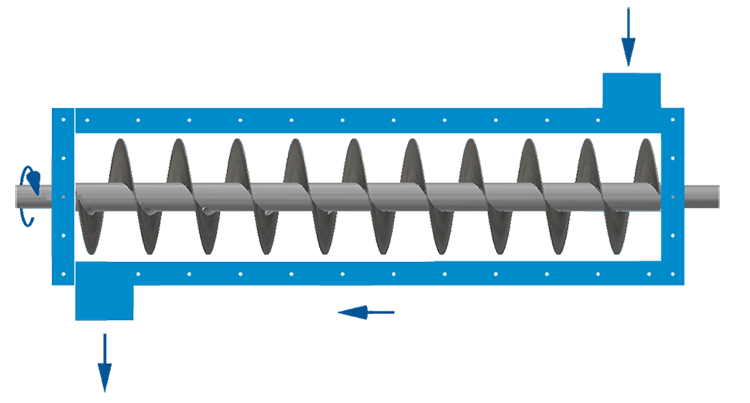 Direction of rotation right and right hand pitch
View our calculations for Conveyor Screws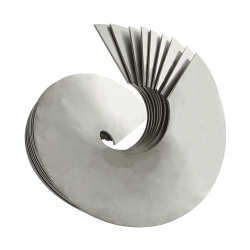 More than Wearing Parts
We Deliver Solutions!